About Us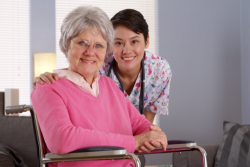 Loving Care Nursing Services, Inc. was incorporated in Maryland in the year 1994 as a professional nursing staffing agency. It is our mission to make sure healthcare facilities such as hospitals, nursing homes, and clinics are able to receive the talented staffing solutions that they need to ensure their patients are receiving high-quality care.
We have hundreds of talented and experienced registered nurses, licensed practical nurses, and certified nursing assistants, just waiting to be placed into the perfect job. We make sure that we can provide the best professionals for your positions, at a price that is affordable.
If you are interested in finding out more about our services and how we can help you get the best healthcare professionals for your healthcare facilities, feel free to give us a call anytime at 410-602-8666. We are more than happy to answer any of your questions.